About sportina & international partners fifa approved football turf
| | |
| --- | --- |
| Pile Height | 60 MM, 50 MM, 40 MM |
| Shock-pad | (Optional only for 40 MM) |
| Yarn | 100% Polyethylene |
| Structure | Straight Monofilament Yarn |
| Infill | Sand & SBR (Only Sand in-fill also Applicable for training purpose) |
| Colours | Field Green and Lime Green – White |
| Certification | FIFA Approved Products |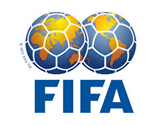 Artificial grass flooring is vital for football
It is safer to play football on artificial turf. Because the artificial turf ground is slippery safe ground. There is very little chance of injury while playing football on artificial turf. It is more enjoyable to play football in these wonderful grounds produced with advanced technology. As an appearance and ground structure, it adds an aesthetic look to your site.
Even in unfavourable weather conditions, It is inconvenient to do sports in artificial turf pitches.
Because artificial turf pitches are not affected by adverse weather conditions.
Thanks to the drainage channels built during the construction, there is no water puddle in the field and your play pleasure is never interrupted.
One of the most important problems on natural grass floors is the bounce of the ball. Since the field surface is not smooth in natural grass fields, the bounce rate of the ball is different at every step, which decreases the quality of the game. However, artificial turf carpets are very tightly compressed by ground levelling process and the field surface is corrected using a maximum of one tonne cylinder and a smooth surface is obtained. This makes it easier to play professional football in artificial turf pitches. Because there is no protrusion on the floor. The ball bounce percentage is the same at every step, which increases the quality of the game. Also artificial lawns do not fade over time. It is produced with superior UV protection technology. For many years, you can use your field with very fresh colours. In addition, artificial grass floors are free of toxic chemicals and are produced from substances that will not harm the environment and human.